Board of Marriage Researchers and Couples Therapist Advisors
CoupleWise boasts a list of the most impressive professional counselors, therapists, and couples researchers as its advisors. As we grow that become even more integral to our development as a premium-quality service.
Having interviewed thousands of couples in 55 countries on all of the world's 7 continents during our 37 years of research on successful marriage, we can say that CoupleWise is the first use of the internet we've seen that shows real promise for helping vast numbers of couples from the privacy of their own home. This is especially significant for couples who cannot afford or are otherwise unwilling to see a therapist..
— Dr. Charles D. Schmitz and Dr. Elizabeth A. Schmitz

Charles Schmitz, Ph.D. & Elizabeth Schmitz, Ed.D.
Charles and Elizabeth are America's #1 love and marriage experts, researchers, and award winning authors of many bestselling books, including Building a Love That Lasts, Golden Anniversaries, and many more. They also serve as the head of our Advisory Board.

Harville Hendrix, Ph.D.
Harville is a clinical pastoral counselor (Ph.D. from the University of Chicago in Psychology and Theology) and co-creator of Imago Relationship Therapy. He Has more than 35 years' experience as an educator, public lecturer, and couples therapist. He has appeared on Oprah, and is one of the most respected couples therapists in America today. He is the author of the bestselling Getting the Love You Want, and Keeping the Love You Find.

John Gray, Ph.D.
John is the #1 bestselling relationship author of all time. He has authored over 20 books, including The New York Times #1 Best-Selling Relationship Book of all time: Men Are From Mars, Women Are From Venus. He is widely considered to be the #1 expert on gender differences as it relates to committed relationships.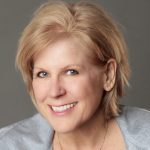 Dr. Shawne Duperon
Dr. Shawne, a Six-time EMMY® winner, is considered to be one of the world's top thought leaders on communication and engagement. Her platform of forgiveness through Project Forgive, reaches more than 100 million people a month in social media and she has been honored with a 2016 Nobel Peace Prize Nomination for her innovative forgiveness tools, keynotes and workshops.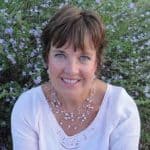 Molly Stranahan, Ph.D.
Molly is the founder of Path To Happiness, a program she designed after graduating from Rutgers University Graduate School of Applied and Professional Psychology and earning a Certificate of Positive Psychology from Kripalu. Molly's private practice focuses on couples, workshops and programs.

Barbara Bartlick, MD.
Barbara is a professional Psychiatrist specializing in sexual therapy & diet.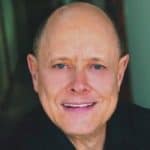 Michael Broder, Ph.D.
Michael is a clinical psychologist, bestselling author of 6 books and 24 audio programs, popular seminar leader, and media personality. He is an acclaimed expert in cognitive behavioral therapy, specializing in high achievers and relationship issues.

Dr. Craig Malkin
Craig is a clinical psychologist at Harvard Medical School.

Gary Krane Ph.D. – Co-Founder and Chief Psychologist
Gary Krane, Ph.D. (Ed. Psychology), is a successful non-profit social venture entrepreneur, producer of numerous PBS broadcasts, investigative journalist, author of Simple Fun for Busy People, with a Ph.D. in Educational Psychology fromUC Berkley, and a Masters of Education from Harvard University.

Dan Gallo – Co Founder and Chief Executive Officer
A start-up veteran, Danny launched Mentor®, a just-in-time knowledge application with 55+ million international users, his consulting efforts include turn-arounds, he was hired as small business expert for IBM & 15 other Fortune 100 companies, and he has 25 years of serving on non-profit boards as well as missions work serving families and children from New York City and Connecticut to Belize, Eastern Europe, Ethiopia, & Zambia.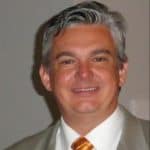 Greg White –  Chief Technology Officer
Greg has over 3 decades of leading teams deploying advanced technology, including mobile, machine learning, and AI.