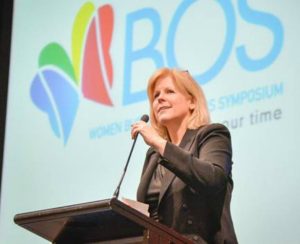 Dr. Shawne Duperon Joins CoupleWise Board of Advisors
Influential founder of Project Forgive
Stamford, CT: Relationship 2.0, the creators of CoupleWise, are proud to announce that Dr. Shawne Duperon, founder of Project Forgive, has joined their highly esteemed CoupleWise Board of Advisors.

Dr. Shawne, a six-time EMMY® winner, is one of the world's top thought leaders on communication and engagement. Her platform of forgiveness through Project Forgive reaches over 100 million people a month on social media and she has been honored with a 2016 Nobel Peace Prize Nomination for her innovative forgiveness tools, keynotes, and workshops.

Dan Gallo, Co-Founder & CEO: "Dr. Shawne's skill set and expertise is a perfect fit for CoupleWise and we're confident she will prove an invaluable asset to our mission to strengthen and repair relationships, marriages, and families. We are excited to have her on our team."
Dr. Shawne travels the world educating corporations, universities, governments, and entrepreneurs on how to effectively communicate to increase engagement, retention, agility, and strategic disruption in the workplace; as well as facilitating conversations on forgiveness in leadership to shift unconscious bias and address sexual harassment in the workplace while amplifying inclusion and respect.
Dr. Shawne will also be joining the advisory board of our forthcoming PTSD product, with an early 2Q19 release date. Both her message and her practice resonate completely with our core principles, so join us in welcoming her to the team!

About Dr. Shawne Duperon
With her PhD in Communication and social media reach topping 120 million per month, Dr. Shawne is considered to be one of the most innovative speakers and consultants on disruptive and healing communication.
Dr. Shawne models a courageous ability to forgive the unforgivable, and shares that ability by developing curriculum through evidence-based research and innovative new media tools to advance forgiveness.
For more information on Dr. Shawne Duperon and Project Forgive, visit www.projectforgive.org
About Relationship 2.0
Relationship 2.0, Inc. develops and delivers digital behavioral wellness applications to market and is the developer of CoupleWise—the first online therapeutically sound couples counseling application.
CoupleWise takes the wisdom from 60 years of couples counseling and research to create proven practices that build healthier relationships across all aspects of life. Based, in part, on the research of Dr.'s Charles and Elizabeth Schmitz, who looked at predictors of both divorce and long-lasting happiness in over 35,000 marriages and committed relationships.

We translated these predictors into our ground-breaking Clarify Your Needs assessment tool. CoupleWise helps a couple determine their satisfaction levels with these needs, and then, based on their profiles, applies the best practices of couples therapy to get their most important needs met. From your marriage or committed relationship, to your children, family, friends, and work colleagues—CoupleWise is the home for healthy relationships.
For more information on CoupleWise, visit www.couplewise.com.
###