We believe in a lot of stuff here at CoupleWise – the slimming power of a good pair of pants, that Al Green's pharmacy meme (look it up), a thing called love – but top of the list has to be COMMUNICATION. We're almost never taught how to do it very well – there's no class in it in school, after all – and the longer we lack that skill, the longer we endanger our relationships. But if you won't listen to us, why not listen to Dr. John Gray? (He's written a lot of books about it, for starters).

Be honest: did you watch all 4 videos?
So, now we know that as we communicate, our testosterone and estrogen levels change, which will effect the outcome (and no matter how honest and unguarded we think we are, these "biological realities," as Dr. John calls them, will come into play).
What do you think of the science of communication? What are your tips and tricks for communicating openly with your partner? Let us know by leaving a comment below! Also, did you know that CoupleWise offers an in-depth Conflict Resolution course that can teach you and your partner how to deal with conflict in a healthy, constructive way? Well, we do, and if you subscribe today, your relationship will improve. It's as simple as that.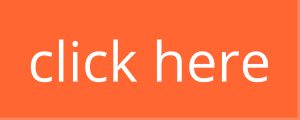 ABOUT JOHN GRAY, PhD.
John Gray is the best-selling relationship author of all time and the most trusted voice in relationships today. He is the author of 17 books, including The New York Times #1 Best-Selling Book, Men Are From Mars, Women Are From Venus. His books have sold over 50 million copies in 50 different languages around the world. For more than 35 years he has conducted public and private seminars for thousands of participants. He is a popular speaker and has appeared on Oprah, The Dr. Oz Show, Good Morning America, The Today Show, The CBS Morning Show, Live with Regis, Larry King Live, CNN and many others. John's purpose is to create a world where men and women understand, respect, and appreciate their differences and ultimately work together.